Secured Loans Pitfalls to Be Aware of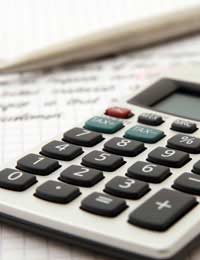 Secured loans come with a number of disadvantages for the borrower. One of the biggest pitfalls when taking a secured loan is the risk of losing an asset that the loan has been secured against.
What Are Secured Loans?
Secured loans are provided with the stipulation that the borrower secures some form of guarantee of repayment, usually a borrower's home. There are lenders who will accept other forms of security or assets such as using a car logbook as collateral to apply for a loan. One issue that all secured loans do have in common is the risk factor. Secured loans can result in the borrower losing their property if payments are not met. Lenders are usually more open to supplying loans and credit if there is some form of security on the loan.
The Advantages of Secured Loans
One of the biggest advantages of a secured loan is the ability to borrow large amounts of money. Repayments can also be spread over a longer time period with secured loans. A secured loan means less risk for the lender and they will be more flexible with regards to the repayment time periods. Interest rates may also be lower with a secured loan and lenders may often lend to borrowers who have less than perfect credit records. Borrowers who have poor credit records may be charged higher interest rates over the term of the secured loan.
The Disadvantages of a Secured Loan
There are some major pitfalls attached to secured loans. The ability to have a property repossessed by the lender to recover their losses is the major significant downside to a secured loan. Although secured loans mean less risk for the lender they also mean more risk for the borrower. Secured loans will usually mean that the borrower is tied to the debt for many years unless they repay early, and repayment periods can last up to 25 years. Although interest rates may be lower on secured loans the time period means that borrowers will usually pay a substantial amount of interest.
Other Pitfalls to Consider with Secured Loans
There are other dangers with secured loans and these can include:
The property owner will sign for the loan; this does put every member of the household at risk
Where properties are jointly owned the signatures of all property owners will be required
If there is an existing mortgage the mortgage lenders may have stipulations regarding secured borrowing
Secured loans can take time to arrange and there will be more checks made by the lender
Administration fees will usually be added to secure loans
Payment protection insurance may be a wise move with a long term secured loan but this will add to the monthly repayments
Homeowners who have less than 25% equity on their home may have difficulties finding a lender
Homeowners who have negative equity on their property will usually find it difficult to find lenders for secured loans
Uses for a Secured Loan
Borrowers can pretty much use secured loans for whatever purpose they wish. Secured loans can often be used by borrowers looking to start up their own business. Many homeowners use secured loans to build extensions or additions to their property, which can add to the value of the property. The reasons for taking a secured loan are up to the borrower but lenders will usually want to know what the loan is for. Secured loans for many years will not generally be the best option for purchasing products such as holidays or white goods for the home. But with many borrowers finding it hard to find unsecured loans with reasonable interest rates a secured loan is often one of the only options.
Borrowers should always be aware of the pitfalls that come with secured loans. This type of loan can mean a massive debt that the borrower will be tied to for many years. Circumstances can change over the course of a few years such as redundancy or losing a job but the lender will expect payment regardless of these changes. A huge number of people have lost their homes through missed payments to secured loan lenders. Borrowers should always consider and compare all loan options before making any final loan decision.
You might also like...