Debt Collectors and Knowing Your Rights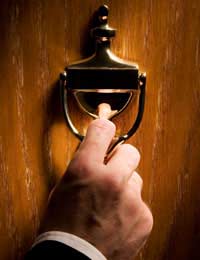 Knowing your rights where debt collectors are concerned is very important to avoid any additional stress brought on by debt. Debt collectors have very limited rights when it comes to collecting money, and they will count on debtors being unaware of these rights.
How Debt Collectors Operate
Debt collection services in Britain are a huge business, and they are part and parcel of having serious debt problems. Credit and loan companies will call in debt collectors if all other methods of recovering the debt have been used and have been unsuccessful. Debt collectors can add their own fees to the debt when they have been called in as collection agents.
The Powers of Debt Collectors
Debt collectors have very minimal rights when it comes to recovering money. There are laws set down as to what a debt collector can and cannot do. However, the collectors will bend and break these rights if needed and it is important that the debtor knows exactly how far a debt collector's rights extend.
Harassment from Debt Collectors
Any form of intimidation from debt collectors is against the law. Debt collectors can send letters and can phone the debtor's home but they cannot continue these actions repeatedly. If they do continue to call the debtor at home or at work then this will be harassment, and the collector can be reported to the Office of Fair Trading.
Calling at a Debtor's Home
Debtors are under no obligation to allow a collector to turn up at their home address. A common ploy used by collectors is to telephone and say that a collector will be calling at their home on a given time and date. By saying yes to this request the debtor has given their permission for the debt collector to call.
If the debtor does not want the debt collector to call at their home they should simply say that they have not given permission for this request. It is against the law for any debt collector to simply turn up unannounced. Debtors do not even have to speak to debt collectors by telephone if they do not want to.
Beware of Intimidation Tactics
Debt collectors will use intimidation tactics in order to recover debts. Knowing your rights where debt collectors are concerned, and being unafraid to confront them over their tactics, can help. If debt collectors are harassing debtors then simply inform them of this over the telephone. Informing them that they are using harassment methods and that they will be reported to the Office of Fair Trading should stop the continual phone calls and letters.
Set up a Repayment Schedule
Another way to avoid constant harassment from debt collectors is to set up a repayment schedule when they first make contact. As long as the debtor offers some form of repayment plan they should accept. Do not give in to requests for higher payments than cannot be afforded, this will only lead to more stress and missed payments. Sticking to a repayment schedule should mean that payments are recorded on credit references, helping to repair a bad credit record.
Debt Collecting Myths
There are a number of rights that have been assigned to debt collectors that are complete myths. Debt collectors will not be able to:
Visit you at home without permission.
Repossess goods.
Have wages arrested.
Reveal to any other person the debtor's debts.
Phone the debtor continually at home or at work.
Enter a debtor's home without permission.
Refuse to speak to another person on the debtor's behalf regarding their debts.
Court Action over Debts
If the debt collection agency fails to recover the debt then the next stage will be more serious. This could mean court action, including wage arrestment and County Court Judgements. It is in the debtor's best interest to come to a repayment arrangement before any court action is taken.
There is no doubt that debt is a major cause of stress, and debt collectors will do nothing to alleviate this stress. However, there are good and bad debt collectors and the good ones should help to come to a repayment arrangement that will help the person in debt. More advice on debt collectors and knowing your rights can be found free of charge at any Citizens Advice Bureau.
You might also like...