Why It's Becoming Harder to Borrow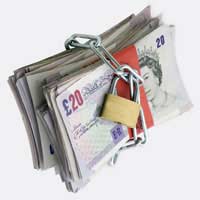 With annual percentage rates at an all time high it does appear as if borrowing at reasonable rates has become a thing of the past. But although it has become harder to borrow it is not impossible under certain circumstances.
Why Are Banks Increasing Their Borrowing Rates?
The massive interest increases are a way to discourage the bad debtors, according to the banks. Unsecured borrowing by high risk customers is allegedly one of the reasons for the high interest rates. Banks and credit companies are looking to repair the damage done to their balance sheets by stopping reckless lending. This means that there will be fewer low APR loans and credit cards for those with poor credit records.
Why Are the Lenders Against Unsecured Loans?
Lenders aren't against unsecured loans but this type of loan does come with a higher risk for the lender. Unsecured loans are usually one of the first credit agreements to lapse when a customer goes through a time of financial hardship. Unlike secured loans, where the there is some form of security such as a property, there is less chance of the lender receiving a full return if the borrower defaults. Borrowers are less likely to default on a secured loan due to the risk against their property.
Are Loans and Credit Cards Really That Hard to Obtain?
From appearances it may seem that low cost loans and credit agreements are hard to find. But although banks are applying these strict rules it may be the case that borrowing may be more difficult for some than others. Borrowers who have a less than spotless credit record can find themselves turned down for credit applications. Borrowers with poor credit records may be accepted but only for very high interest loans and credit agreements?
I've Seen Loan Adverts Boasting Good APR, Should I Apply?
Personal pricing strategy is a new method of applying annual percentage rates to individual customers. This means that a lender may advertise a rate but it won't necessarily be the APR the customer will eventually end up with. It may also be the case that borrowers won't actually see the APR rates until they apply. Then they will be offered an APR based on their risk level to the lender.
What is the Best Way to Secure a Low Interest Loan?
Banks have come up with some new restrictions on their lending applications. For instance, some banks will only apply their low cost borrowing rates to existing customers who hold current accounts with them, and have spotless credit records. Borrowers who blindly apply for loans without being able to view the APR can find multiple applications will have a detrimental effect on their credit files. A credit search is made by the lender every time a customer applies for a loan, and this will be recorded on the customer's credit file.
Should Customers Stop Applying For Loans?
It seems that borrowing has already dropped significantly. As more borrowers become fearful over the economic future they are more reluctant to borrow. Borrowers are also viewing the annual percentage rates as just too expensive and are not willing to pay such high rates. Many lenders have already withdrawn their unsecured loans from the market due to the lack of demand for them. The number of personal lenders on the market has actually dropped by 37%.
Is There Any Point Applying For an Unsecured Loan?
Customers who have good or spotless credit records may still be able to get good loan and credit offers. Shopping around should bring up some good offers. Supermarket loans and internet only lenders may be able to provide low interest loans. For customers with poor credit records it may not be the ideal time to apply for unsecured loans.
What Alternatives Are There to the Banks?
Alternatives such as credit unions may be the best bet for those with poor credit records. But in the end it all comes down to how much of a risk the lender thinks the borrower will be. Lenders do look at customer's credit files but will, at times, base their lending decision on whether or not the customer can afford to borrow. Customers in permanent long-term employment with an amount of disposable income may still find lenders willing to supply loans. It is up to the borrower whether or not they are willing to accept the APR offered.
You might also like...