Mis-sold Payment Protection: Your Rights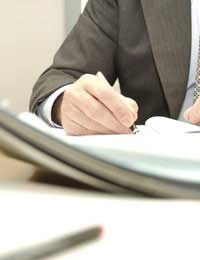 Payment protection insurance has come under fire due to certain dubious selling techniques. But customers have been asserting their rights and reclaiming back thousands of pounds in PPI charges.
What is Payment Protection Insurance (PPI)?
Payment protection insurance is basically an insurance policy that is attached to a financial product. As the name says, the policy can be used to cover payments in the event of sickness and injury. Credit cards, mortgages, loans and higher purchase agreements can all be covered by PPI.
What's the Problem with Payment Protection Insurance?
These insurance policies are usually sold in the form of a single policy that is separate from the financial product. This means that customers are paying interest on both the financial product and the payment protection insurance. Payment protections insurance can be very expensive and in most cases will never be used. The PPI can be useful on credit agreements that last for a long period of time, where the customer's circumstances may change. But with a short term loan over a year or two the insurance policies will not be worth the money.
Does the PPI Cover the Length of the Financial Agreement?
In most cases PPI will only apply for a limited amount of time. Generally they will cover payments for around 12 months; some can be for 24 months. Some policies will only cover minimum payments, which means the interest will still be adding up very quickly. Many policies only last for five years and will not cover the entire length of a long term financial agreement. Anyone considering purchasing PPI should remember to check all the small print on the length and amount of cover involved.
How Does the Mis-Selling of PPI Happen?
Mis-selling of PPI is usually down to the financial provider. Financial product providers have very strict guidelines when it comes to selling PPI but it seems that some are not adhering to these guidelines. The providers are either giving inaccurate information regarding PPI or simply adding it on without the customer's permission. In some cases the customer has wrongly thought that PPI was a condition of obtaining their loans or credit agreements.
How do I Know if I Have Been Mis-Sold PPI?
Insurance policies can be classed as mis-sold if the customer was unaware that they had PPI or were not told that the policy wasn't compulsory. Most PPI policies come with a number of exclusions. For instance, if the customer had existing medical problems then most policies would class these problems as exclusions. If the customer was self-employed then this will usually also mean another exemption. If these issues were not discussed at the point of sale then the policies can be classed as mis-sold.
What Can I do if I Have Been Mis-Sold PPI?
If the policy was sold within the last six years then it may be possible to reclaim the PPI charges. Customers who think they may been mis-sold their policy should initially write to the insurance company. In a number of cases the actual seller may have been acting as provider for an insurance company. The seller will then inform the customer that they will be required to contact the insurance company.
What if the PPI Provider Refuses to Pay Out?
This will most likely happen and the provider is likely to inform the customer that they have not been mis-sold a policy. The next step will be to threaten the PPI provider with the Financial Ombudsman Service (FOS). The Financial Ombudsman has been investigating a huge number of cases of mis-sold PPI. The FOS is actually aware that providers are trying to obstruct customers from reclaiming their rightful charges. If this stage does not bring about a settlement then the next step will be to complain to the FOS.
Are Customers Actually Winning These Cases?
A large number of cases that PPI providers have objected to have then gone on to be decided by the Financial Ombudsman. The FOS has found in favour of the customer in two thirds of the cases they have judged. Payment protection insurance is big business and providers rake in £5 billion in sales each year. There is no doubt that a large number of customers have been mis-sold PPI; it is estimated that 2 million polices have been mis-sold. Customers who do think they have been mis-sold PPI policies should certainly try to reclaim this money.
You might also like...