Overdraft Incentives to Look Out for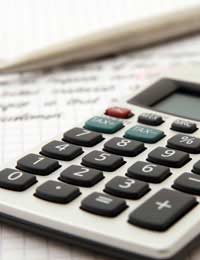 Overdrafts can be a great option for short-term borrowing or just for emergencies. Overdrafts may be a good alternative now that loans are becoming harder to find.
How Overdrafts Work
An overdraft facility is an agreed amount of money that is attached to a customer's bank account. The overdraft can be attached for a set period of time or indefinitely. Some overdrafts will come with an interest rate that can range from 0% to as much as 19%. If used, the overdraft will usually be repaid when a salary is placed into the bank account. Some lenders may frequently review an overdraft to see if the customer is abusing this facility; if this is the case the overdraft can be withdrawn.
Pros and Cons of Taking an Overdraft
Overdrafts can be beneficial if the customer can control their finances. Exceeding an agreed overdraft will usually mean the borrower will be hit with charges, and these can be expensive. Some banks will actually apply daily charges for unauthorised borrowing that will increase until the overdraft is repaid. Borrowers who use the overdraft responsibly will find they have a set amount of money attached to their bank with no monthly loan repayments. Overdrafts are quick and easy to arrange and can usually be agreed over the telephone within minutes.
Common Overdraft Incentives
Banks will usually advertise their overdrafts as an incentive to draw in new customers. Customers will be required to have an account with the bank before they can apply or be granted an overdraft. But different lenders will offer different incentives attached to their overdrafts. These will usually come in the form of interest rates, amount of overdraft, and can also include overdraft buffers. Buffers are an extra agreed amount in addition to the overdraft that can be used but may or may not incur charges or interest.
Comparing the Overdraft Incentives
A customer looking at overdraft facility incentives should compare a number of different factors, these will include:
Interest rates that apply to the overdraft
Amount of interest free included in the overdraft before interest is applied
Charges for unauthorised borrowing
Whether charges are applied daily for unauthorised borrowing
Interest or charges applied for overdraft buffer facilities
Arrangement fees for extending an overdraft limit
Reviews that are taken on the overdraft facility
The Best Overdraft Incentives
The interest rates on the overdraft will be one of the major incentives or negatives towards a lender's overdraft facility. Customers should always look out for interest free overdrafts. Many lenders will apply an agreed overdraft limit with a set cash amount incurring no interest, but go over this amount and interest will kick in. Other lenders will provide an interest free overdraft for a certain period of time, usually for 12 months. Interest rates are important as the higher the rate the more the customer will pay per month for using this facility.
Overdraft Fees and Charges
Overdraft fees and charges should be researched before deciding on an overdraft. Banks have tightened up on their lending stipulations and this has now been applied to overdrafts. Many lenders have now withdrawn their buffer facilities or are now applying charges for customers who do use their buffer amount. These charges are not insignificant and can be as much as £35 for exceeding an overdraft by a few pounds. Some banks apply charges daily, which means a £35 fee will be added every day that this money is not replaced into the account.
The Ideal Overdraft Facility
In an ideal world the best overdraft facility would be one with no interest charges and no unauthorised borrowing fees. This can actually be achieved by shrewd borrowers, and many do achieve this. Customers should look for accounts with zero interest overdraft facilities and make sure they do not exceed the agreed overdraft limit. Customers who have difficulty managing their finances should avoid overdrafts completely. Fees for unauthorised borrowing can add up very quickly, and customers have had their overdrafts withdrawn for exactly this reason.
Overdrafts can certainly be an incentive towards opening a specific bank account. But with banks looking to recoup their financial losses there are higher charges being applied to overdraft facilities. Overdrafts with high interest charges should be avoided as should lenders who apply daily charges for exceeding an overdraft limit.
You might also like...