Bank Charges and How to Avoid Them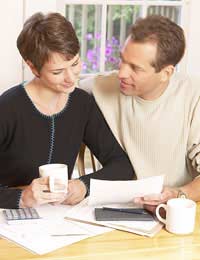 Bank charges can be annoying to say the least, but learning how to avoid them can save a great deal of money. For many people monthly bank charges can become a way of life, but by taking a few simple precautions you can avoid wasting your own money and giving the bank a chunk of your salary every month.
What are Bank Charges?
Banks will charge customers for numerous reasons, and the main one that has caused much media attention is excess overdraft charges. Bank charges can also be applied to missed or late payments to loans, mortgages, credit cards, direct debits and bounced cheques.
How Much are Bank Charges?
Bank charges will vary between lenders, but on average a customer can expect to pay around £25 to £35 per charge. Not only that but some banks may also charge again for sending a letter to inform the customer of the original charge. Banks will also charge customers that do not place money in their account to cover the amounts within a set number of days; in some cases around three days. This can mean the bank charges will accumulate very quickly and can cost customers hundreds of pounds each month.
How to Avoid Bank Charges
One of the best ways to avoid bank charges is to make sure that you do not miss any loan repayments, standing orders, direct debits or exceed an overdraft. These charges simply waste your money and go towards the bank's huge profits. The lender's official line is that these charges are used to help pay for people who completely default on loans and mortgages. Lenders will also claim that bank charges help to keep the cost of banking down.
A large number of people think that these bank charges are an unfair business practice, and they have actually been called so in Parliament. But the lender's attitude is that customers know these charges will be applied, and the terms are written into banking customer contracts. So in order to beat the banker and save money you should always try to avoid paying bank charges.
Direct Debit Payments
Missed direct debit payments are a big reason for bank charges. In some cases banks will pay the debit and then charge the customer for this service. At other times they will not pay the debit and still charge the customer. The customer can also be charged from the company that the direct debit was supposed to pay; this can then be a very large expense for one missed debit.
If you are paid a monthly salary then it may be wise to have all of your direct debits and standing orders paid on the day your salary is paid into the bank. This will make it easier to keep track of payments. You can advise your bank to change payment dates if they are presently spread out throughout the month.
Overdraft Charges
Excess overdraft fees are another major burden to customers. In many cases fees can be applied if customers exceed their overdrafts by as little as a single pound. If you become aware that you will exceed your overdraft then you should speak to your bank before this happens. If the bank is not prepared to help then avoid the bank charge by placing some money into the account to cover the expected excess.
Reclaiming Bank Charges
Banks have been inundated with disgruntled customers trying to reclaim unfair bank charges. In many cases, if the bank charge is one off, the bank will repay the fee as "a gesture of goodwill". It is in the customer's best interest to reclaim these bank charges, and there are many websites that can give information and advice on reclaiming bank charges.
For many people, bank charges will occur more than once throughout the year due to emergencies and overspending. The best way to avoid bank charges is to make sure that no payments are missed. This can be a hard task and make take some budgeting to begin with but it is a skill that can soon become second nature.
You might also like...