Early Loan Repayment Charges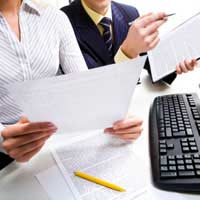 Some borrowers are well aware that early loan repayment charges will be applied if they repay a loan early. Other borrowers are not actually aware that this will happen until they try to repay their loan. Borrowers who think they may be able to repay their loans early should look out for lenders that will not penalise them in this way.
What are Early Loan Repayment Charges?
Some lenders will apply charges to borrowers who try to pay off their loans before the full length of the loan has been reached. Although there is no exact charge figure the fee will usually be around the equivalent of two month's interest. Lenders will usually calculate this figure by how much interest is charged over the loan length and how much is still owed. In most cases the earlier the loan is paid, the higher the charge will be.
Why Lenders Apply this Charge
There are number of reasons why lenders will apply early loan repayment charges. The main reason is that they are going to lose money when a borrower repays early. Another reason that this charge is applied is to discourage lenders from repaying the loan early, and to discourage the lender from switching to a loan with lower interest rates.
Loan Terms and Conditions
If early loan repayment charges are to be applied they should be noted in the loan contract's terms and conditions. A lender cannot simply add this condition on later if a borrower wishes to repay their loan early. If a lender does apply this charge at a later date then they can be found to be in breach of contract and there will be legal consequences for the lender. Borrowers should always read the loan contract's terms and conditions before signing.
Different Names, Same Charge
Lenders love to confuse borrowers with different names for the same loans or charges. Early loan repayment charges can be noted in the contract's terms and conditions as a redemption charge, financial penalty, early redemption fee, and early repayment penalty. All these terms mean exactly the same thing, but if a borrower was looking for one term in a contract they might overlook another term meaning the same thing.
No Early Loan Repayment Charges
There are a number of lenders that will not apply this charge. They will use the no early loan repayment charges as an added incentive for borrowers to take out their loans. This can be boon to borrowers who think they will be able to repay their loan earlier than the full loan term. Borrowers that do this will save on interest charges, and they can repay the loan as early as they wish without being charged.
Mortgages and Exit Fees
Borrowers who wish to pay off their mortgages early will also find that there are early repayment fees, usually called exit fees. In most cases mortgage lenders will charge a fee based on the outstanding amount of mortgage. If you think you will repay your mortgage early it may be a wise move to consider a higher interest mortgage with no restrictions on early repayments. Mortgage owners should check the terms and conditions of the mortgage before signing to ascertain whether or not exit fees are included.
Early loan repayment charges can do exactly what lenders use them for; putting borrowers off paying back early or switching to lower interest rate loans. Borrowers should always shop around to find loans without early repayment fee charges. By using this type of loan you will save money and avoid giving the lender an extra chunk of your cash.
You might also like...