Loan Advertising and your Rights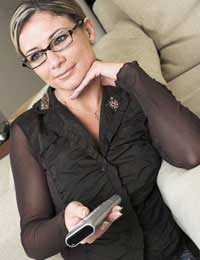 When it comes to loan advertising and your rights it is always good to know exactly where you stand. Misleading advertising is taken very seriously by regulators such as the Office of Fair Trading. If loan advertising is misleading then it can actually mean that the loan agreement is unenforceable in a court of law.
Credit and Loan Advertising
Loan advertising guidelines have been set out in the Consumer Credit Regulations Advertising Act 2004. Consumers should be able to expect a fair deal when using credit and loan services. Loan advertising will include adverts over the television, radio, magazines, newspapers, and the internet.
Advertisements are there to help sell products, and customers are continually bombarded with them throughout the day. One of the reasons for the Consumer Credit advertising guidelines is to make sure that consumers are guaranteed a fair deal from lenders, and also to give consumers more choice in a wider lending market.
Loan Advertising Content
Loan advertising must be clearly understandable and not ambiguous. If the advertisement is a radio or television advert then the language must be clearly audible. There should be no attempt to mislead the customer with false claims or by omitting certain required pieces of information such as the annual percentage rate (APR).
There are certain pieces of information that are required to be stated in loan advertising. Depending on the nature of the advert the required loan information should include:
Typical annual percentage rate (APR).
Amount and number of repayments.
Total amount payable.
Frequency of repayments.
Any deposit amounts.
Extra payments and charges.
The lender's address and credit licence.
Warnings on loan risks, such as risk to home with secured loans.
Guidelines are also set out on the prominence of the information in loan advertisements. For example, the typical APR figure should be given higher prominence in the advert that other pieces of information.
Loan Advertisements and Your Rights
Consumers now have a greater amount of recourse when it comes to misleading advertising. Misleading advertising is any advertisement that attempts to deceive its intended audience for its own gain. Not only can the lenders be heavily fined but they can also lose their credit licence.
If a consumer is unhappy with the advertising and feels that they have been misled then they can complain to the Office of Fair Trading or the Financial Services Authority (FSA). These offices will look into the matter and deal with the lender appropriately if any wrong doing is found.
Consumer Rights and Loans
The golden rule with any type of loan or credit deal is that if looks to good to be true, it usually is. There can be many hidden extras when it comes to loan advertising; for instance the typical low APR quote shown on loan advertisements will usually not be the one offered if you have bad credit. Information on payment protection insurance is a bone of contention with many customers, and is usually one that lenders will conveniently forget to mention.
Always Read Loan Contracts
It may sound like unneeded information but many people never actually read their loan contract's terms and conditions before signing. It is vital that consumers do read all of the terms and conditions in order that they know exactly what they can expect from the deal. It is at this point that consumers can voice any concerns over the contract and any unclear terms and conditions. If some of the terms do not match up with the original advertisement terms then this is when concerns should be aired.
In an ideal world advertisements would do exactly as they promise. But there are many lenders that will cleverly try to misrepresent their loan offers through their advertising. Consumers can make a difference by complaining to the proper authorities and making sure that dishonest lenders do take responsibility for their actions.
You might also like...
I took out a business loan with lloyds which was in my name but for my friend, the bank took the security of my house now my friend isn't paying the loan and I can't afford it, the bank manager never took my personal details and didn't even take my income and expenditure into consideration. I want to know where I stand in this situation please
Marley
- 22-Dec-16 @ 11:58 AM