Can Banks Refuse to Give Account Statements?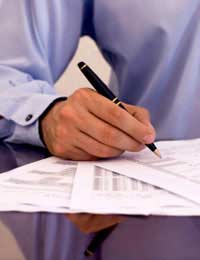 Q.
Can a bank totally refuse to give you information regarding all payments made in respect of a personal loan? I have asked my bank for a statement of my account, detailing all the payments I have made, interest they have added and loan protection insurance to enable me to check that the correct % of interest has been applied. They have flately refused.
(Miss C Lord, 20 January 2009)

A.
Bank Account Statements
A bank should not refuse to give account statements and it does seem quite strange that a bank would actually refuse to give account details. Under the Data Protection Act a bank must give account statements if they have been requested by a customer. In most cases the bank will charge for copies of account statements, and there is a maximum fee that the bank can charge for this service. The normal fee should be £10 regardless of the amount of statements requested. Some banks will actually waive this fee and some will charge less, but the maximum fee is £10.
Common Bank Tactics
Be aware that banks use certain tactics to put customers off requesting copies of past bank statements. One common tactic is to say that each statement will be charged at £5 each. This can work out to be quite a hefty sum if multiplied by the amount of monthly bank statements over the course of a few years. However, this quoted price is entirely false and the maximum banks can charge is £10. Don't be fooled by this common scare tactic.
Customers reclaiming bank charges are the major reason that a bank may be reluctant to provide copies of statements. Banks have been hit with thousands of claims from customers trying to win back unfair fees and charges. However, this should make no difference whatsoever to the bank supplying copies of previous statements and the bank should comply with your request.
Take the Matter Further
If your bank has refused to send the requested statements then send a letter or telephone the bank's head office and speak to the customer relations department. Inform them that your branch has refused to provide the requested statements and that this goes against the Data Protection Act. The bank should comply with this request and ultimately you can send in a Data Protection Act request form with a cheque for the £10 fee. Make sure that the bank representative you speak to knows that you will not let the matter lie until you have received these statements, and do not be fobbed off with excuses.
You might also like...
Suncoast tfcu. Refuses to give me my bank ststatments that reflects my mortgage payments.Bank states payments were never made but balance monthly balance reflects diffeenlty. Dont know what to do now.
Suncoast did wrong
- 29-Mar-19 @ 11:31 AM
Can you advise on receiving copy statements from the bank on a transaction in 2000. ~I have been told, in the space of one day,that Banks only keep records for 10 years 13 years 15 years I was also told that I would have been informed of this timescale when I opened my account - In my case around late 1960.I had a quick skim through the Lloyds bank terms and conditions 2013 ... it was 30 pages and I did not find a reference to how long bank statements are kept. I am in the process of trying to supply evidence in a court case that we were given a loan to help us purchase a property in the year 2000. We have evidence that this loan was repaid by us butthe defendant needs evidence that he lent us his money.
Wolfie
- 3-Jun-15 @ 6:08 PM