New Laws: Fairer Deal for Credit Card Borrowers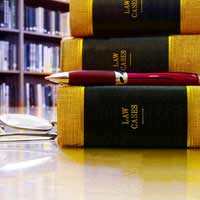 There are 31 million credit card holders in the UK today, and together they owe more than £56 billion on their plastic.
However, a new set of 'fair principles have been agreed by the government and by the credit card companies that should offer some help for those credit card holders that are struggling to keep up with their repayments.
The practices of credit card companies have been identified as causing real hardship for borrowers, with one company having borrowed a customer's APR while they were in debt and unable to make repayments.
The government has insisted that credit card companies had to stop raising interest rates on low-income, high-risk customers, or those who have fallen into arrears.
What Are the New Fair Principles?
As of the 1st January 2009, companies must give customers at least 30 days notice before they make any changes to the rate of interest charged on their account.
They have also agreed to other helpful measures, including an option for customers to freeze their account and repay their existing debts at the old rate if the company wants to raise its annual percentage rate (APR).
Why has the Government Pressed for Change?
The Government was forced into action by the alarming increase in personal bankruptcy rates from people with high levels of debt that are finding it impossible to cope with the economic downturn.
It has been calculated by accountancy firm KPMG that in the UK last year 104,000 people were either declared bankrupt or entered into official debt repayment arrangements. In 2009, it is expected that the number will increase, moving closer to 150,000.
With more and more customers failing to repay their debts, credit card companies have been tightening the terms of their credit agreements and taking the opportunity to raise interest rates to help cover their costs.
Therefore the Government needed to ease the burden on borrowers, by holding the credit card companies to tighter standards on their borrowing terms and conditions.
Credit card companies have also agreed to keep their interest rates on hold if a customer fails to make their minimum repayment for more than two months, has a debt repayment plan in place or is in discussions with a debt advice group.
The plan also includes a pledge from the companies that they will not raise interest rates for new customers within the first 12 months of them opening an account, and will not raise rates more frequently then every since months after the first year.
The Drawbacks
However, the new measures have failed to address all of the concerns surrounding mounting credit card debt. For example, companies are still free to raise interest rates on customers as long as they give 30 days notice.
They are also under no pressure to lower rates. Many credit cards come with a hefty APR of between 14.9% and 19.9%, even though the UK base rate of interest is currently at a record low of just 1.0%.
Also, it is expected that credit card companies will look to recover some of their losses by charging annual fees for credit cards, and may tighten up their lending criteria, making it more difficult to be approved for a new credit card.
For now though, this is a welcome step in the right direction for borrowers, especially those who are finding repayments increasingly difficult.
The Government also has announced that any customers who believe a previous interest rate rise was unfair should make their case to the Financial Services Ombudsman Service, which can order compensation to be repaid if they judge the increase to have been unjustified.
You might also like...