Loans and Borrowing: Facts and Figures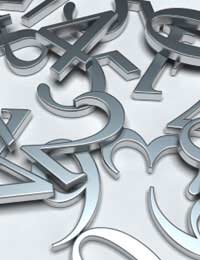 If you are in debt then you might draw some comfort from knowing that you are not alone. The average Briton has debts of £33,000 including credit cards, personal loans and mortgages.
It has been calculated that Britons take out debt worth at an alarming rate of £1 million every four minutes. That's enough to buy five million Rolls Royce cars.
An alarming statistic? Here are some more startling facts and figures related to loans, credit cards and personal debt.
The total UK personal debt is now more than £1.5 trillion.
That is equivalent to a personal debt close to £5,000 for every man, woman and child in the country. More worryingly, this debt level is still increasing
Credit Cards
One in ten credit card holders are only paying back the minimum repayment on their credit card balance each month. That works out at roughly 3.5 million people paying the minimum on their debt each month.
Most credit card companies require their customers to make a minimum repayment of between 2.0% and 2.6% of the total balance each month.
The average UK credit card debt is £1,812.
If someone repaid just the minimum amount (2.0%) each month on a debt of £1,812 it would take them 29 years and two months to pay off their debt in full.
Over those years a debt of £1,812 would cost an additional £2,858 in interest.
Bankruptcies and Insolvency
In 1994, the National Debtline fielded 36,321 calls from people wanting to discuss dealing with their debts.
In 2008, the number of calls had increased to 208,224.
Of the callers in 2008, more than a quarter had debts of between £5,000 and £15,000. More than 32% of callers had debts of more than £25,000.
The average person seeking debt counselling from the Citizens Advice Bureau (CAB) owes roughly £17,000, and would need 93 years to pay back the money at an affordable rate.
One in every ten people who contacted CAB admitted to having more than 10 credit debts such as credit cards, overdrafts or personal loans.
More than 100,000 people were declared financially insolvent in England and Wales in 2007. That the number is expected to increase sharply when 2008 figures are published.
According to accountancy firm PricewaterhouseCoopers, typical bad debtors have a mortgage of between £50,000 and £100,000, and credit and store card debt of £50,000, often forced to pay punitive interest rates of between 20% and 30%.
Students Also Preparing Themselves for a Lifetime in Debt
A survey by the Halifax has recently highlighted that students are fast-growing their debts too.
According to the survey, two thirds of all undergraduates have an overdraft. 80% of students have a loan.
37% of university students have a credit card, and students owe an average of £220 on their cards.
Female students have higher credit card debts, owing an average of £255.50 on their cards, while male students owe £173.20.
You might also like...