Five Ways to Reduce Your Borrowing Costs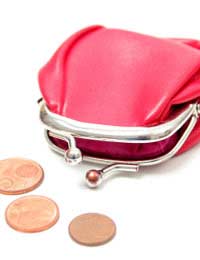 Struggling to repay your debts? Here are five simple ways to help you reduce your borrowing costs.
1. Lighten your Debt Load
The first step you need to take is to lighten your debt loan as much as possible. To achieve this you need to lower the rate of interest that you are paying on your debt, and cut down any unnecessary payments.
Stop paying too much for Payment Protection Insurance. Think about whether your PPI is actually worth the cost. Most financial experts believe it to be little more than a rip-off.
If you would prefer to keep a PPI policy going, shop around for a more competitive deal. If you purchased the insurance at the same time you took out the debt, the likelihood is that you are paying too much for the PPI policy.
Some unfortunate people are still paying as much as 19% interest on their credit card debts. If you can, try to move your outstanding balance to a card that is offering a 0% rate on balance transfers. You may have to pay an additional charge of around 3% of the balance, but you'll quickly recoup this in lower repayments.
2. Snowball Your Debts
A good technique to help you repay your debts is known as 'snowballing'. The idea is to single out your debt with the highest interest charges, and to devote as much money as you can to paying off that debt first.
You continue to make the minimum payments on your other debts.
Once this debt has been repaid, you then use the money you have been paying on the old debt and target the second highest debt. Keep going this way and you will eliminate the debts that are costing you the most first, and you will have more money left to tackle your other debts. Simple!
3. Apply Some Spending Discipline
If you are interested in lowering your borrowing costs, you need to find ways to increase the amount of money you can afford to repay.
Think about ways that you can save money. Draw up a budget and do your best to stick to it. Identify how much you can afford to spend on repaying your debt. Allow yourself some treats from time to time. A budget is very much like a diet.
You need to give yourself the room to have the occasional treat now and then, as a reward for your hard work, otherwise you'll find it increasingly difficult to stick to your regime.
Remember that if you only repay the minimum amount each month you could be paying off your debts for a very long time.
4. Know your Limits
There's no point setting yourself a debt repayment programme if you find yourself going overdrawn at the end of each month, and then incurring fines for going beyond your overdraft limit.
Banks like to be kept informed if your account is in the red. Make sure that you have an agreed overdraft with your bank, and if there is a likelihood that you will go overdrawn, talk to them and discuss the possibility of increasing your overdraft limit.
Even if you have to pay a fee for this, chances are it will be lower than the costs involved with going over your agreed limit without informing them.
5. If You Need Help – Ask For It
If you are struggling to repay your debts, or you feel that your repayments are simply too high to deal with, talk to your lenders.
It is always worth keeping in touch with your lenders if you are experiencing difficulties. They might be able to help you come up with a revised repayment programme that will be more affordable, perhaps by reducing your payments for a time, or increasing the length of time required to pay the debt back.
You might also like...