The Consumer Credit Act and Your Rights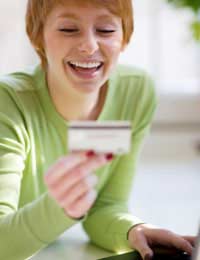 When it comes to loans and other financial services the consumer has a great deal of protection under the law. A great number of these protective rights came about with the implementation of the Consumer Credit Act 1974. Knowing the guidelines of the Consumer Credit Act and your rights regarding financial services will help if any disputes occur over your loan.
The Consumer Credit Act
The Consumer Credit Act was set up in 1974 and then updated in 2006. One of the main aims of the act is to regulate credit agreements and provide protection for consumers. Everyone wants a fair deal when applying for a loan and with the Consumer Credit Act in place a fair deal should be something that is taken for granted, although it does not necessarily always work that way.
Before the act was updated in 2006 the previous credit limit protection was for £25,000. The 2006 update eliminated that limit and offered a greater amount of protection for the consumer. The act regulates such issues as fair calculations for annual percentage rates on loans, and guidelines on the terms and conditions that can be applied to loans and credit.
Consumer Credit Act and Lenders
The rules set out by the Consumer Credit Act means that lenders who operate under the act must obtain and pay for a licence in order to trade. In effect the Consumer Credit Act should provide a fairer and more competitive marketplace for consumers looking for financial services. If the guidelines of the act are not abided by then lenders do face severe consequences and can either lose their licence or face heavy penalties.
Protection for Consumers
With the Consumer Credit Act in place consumers should expect a fair deal on their loans and any other financial services they may decide to apply for. They should expect fair annual percentage rates, and that the terms and conditions of the contract are not biased in favour of the lender. If there are any disputes over loans then there are a number of official offices that can be contacted to help settle the disputes. These can include the Financial Ombudsman and the Office of Fair Trading.
Statutory Rights
Consumers should also remember that they have a great deal of statutory rights where financial services and loans are concerned. Where loan contracts are concerned the consumer's statutory rights must be set in place, and any contract that has less than the legal amount of statutory rights will not usually be enforceable by law.
Statutory rights also extend to credit reports used by lenders to asses whether a person is a good or bad credit risk. It is legal requirement that consumers are allowed to view their credit records to find out exactly why they have been turned down for a loan. It is also a legal right for consumers to have any errors on a credit reference corrected within 28 days of notifying the agency.
High Interest Loans
Of course the Consumer Credit Act does not stop high interest loans, and lenders can still apply very high interest charges. Some high street lenders that market directly at people with very poor credit records can charge annual interest rates as high as 177%. The Office of Fair Trading does not view these rates as excessive and they say they do not eliminate any of the consumer's rights. It is hoped that in the future something may be done about these exorbitant interest rates, but at the moment they seem to be the only way people with poor credit records can obtain loans.
Knowing the guidelines of the Consumer Credit Act and your rights that are set out within it, will be helpful in understanding the terms and conditions of any loan contract. The more aware the consumer is of their rights, the less chance there is of lenders hiding uncontested loan charges and fees within a contract's small print terms and conditions.
You might also like...
Hi i got 2 loans and after been made redundant i took any job. I am now a self employed cleaner and just managing both as well as paying off my overdraft. I asked my bank for a loan and said no. I then got a payday loan as my employer said that the wages were going to be late, so i don't default on my loans. Now i have 3. I have gone to my loan lenders to see if i can get a consolidation loan. "No". Everyone else has said no and now i have found out i'm 3 months pregnant. Who can i turn to apart from loan sharks and i have tried the government debt its crap!!! Tried re-mortgaging and secured loans. NOWT!!!!!!
Steph
- 24-Nov-12 @ 1:53 PM
Hi. My bank gave me a loan five years ago over 7 years. 3 years ago I then decided to refinance my loan for more money to buy a new car.The bank were to pay off my existing loan and I was to keep the remainder. But instead they gave me my loan money without paying off my existing loan. This meant that I had alot more money as it they never paid off my existing loan, however, it then left me to pay 2 loans every month. I have been paying these loans but have came to a point where I can no longer afford to pay both. I know in a way its my own fault for then spending the extra money but is there any help for me as I dont want to default on any of the loans.
Dee
- 23-Nov-12 @ 11:50 PM