Loan Incentives You May Be Offered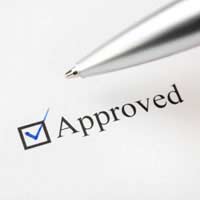 Enticing customers to use a service or product is not always an easy task. Financial services are huge market and the competition between companies for customers is fierce. The loan incentives you may be offered before signing on the dotted contract line can look enticing but the overall cost of the loan should always be the most important factor.
What are Incentives?
Incentives are rewards that are given to customers when they have been accepted for a loan. Everyone loves a bargain or a freebie, and if one company is offering exactly the same loan deal as another, but with an added incentive, then the incentive may make all the difference. Companies use incentives all the time as marketing ploys to entice customers. Incentives can change consumer's minds regardless of whether it's a two for the price of one offer on supermarket goods or zero percent financing options.
Bank Loans and Incentives
Gone are the days when customers were happy to receive a plastic piggy bank for choosing a certain bank. Banks are big businesses and they realise that customers are much more financially aware than they used to be. The amount of competition between banks for customers means that marketing and advertising departments are always dreaming up new ways to bring in customers.
The loan incentives you may be offered may not differ much from bank to bank. But if one bank has a certain incentive that another does not have, then guess which one the customer may choose? The days when customers felt a certain loyalty to their own banks flew out of the window when the banks started racking up the late penalty fees.
Payment Holidays
Loan payment holidays, or payment breaks, seem to be the latest in a long line of loan incentives. With payment holidays the customer can choose to take a break from repayments usually for up to two months during the course of the loan. In effect the repayments on the loan will be frozen, but the interest will not be.
Customers can decide to take the loan payment break as soon as they receive their loan, effectively freezing the repayments for three months. However, payment holidays will extend the overall length of the loan and interest will accrue during the payment break. Some customers do find this flexible repayment option very useful, especially at certain times of the year when finances may be stretched, such as Christmas. The payment break is an optional extra and you will pay for this in interest fees.
No Early Redemption Fees
For a lot of people paying back loans sooner than the overall loan length is not an option. However many people do repay their loans early and are surprised when they are actually charged a fee for doing so. Some banks will charge customers if they pay back their loans early, as the bank is going to lose on interest payments. Customers can find no early redemption fees by shopping around, and be using this option they do have the flexibility of repaying early, saving on interest, and saving on early redemption fees.
Moneyback Payments
One incentive that is offered from time to time is moneyback payments. These payments can be offered as cash payments into the customers account, usually once a year. There may be some stipulations in the offer, such as no missed loan repayments.
In other cases the moneyback payments may be offered only if the customer takes out another loan option such as payment protection insurance. The yearly moneyback payment will be quite small and is usually dependant on the amount of the loan. The customer should work out whether it is in their best interests to actually take out personal payment insurance in order to simply receive an annual small cash payment.
Other Incentives
Loan incentives you may be offered will usually be dependent on special promotions by the financial lender. Shop around both online and through local high street lenders and you may get lucky. Customers may be offered free flights or money off holidays. Other offers can include discounts on insurance, and interest cash back offers at the end of the loan term.
Shopping around will be the best way to find any loan incentives. In some cases a good deal can be found, but always be wary of money back offers if it means taking out another service such as insurance protection.Always calculate how much the incentive is worth against the same loan amount without the incentive offered by another lender. In the end you may find that the incentive is not the excellent deal that it originally seemed.
You might also like...