Advice When Applying for a Loan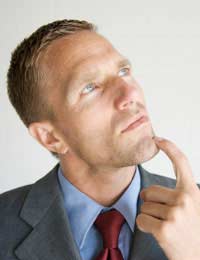 If you are looking for a personal loan here are some key points that you should consider before signing any loan agreement.
Think Carefully About How Much You Should Borrow
If you are applying for a loan, try to borrow as little as you can afford to, and aim to repay the loan in the shortest possible timeframe.
Borrowing over an extended period may seem like a good way to keep your monthly payments low, but it will increase your overall debt and will also increase the amount of interest you have to pay. Always do your calculations to make sure that you can afford your monthly repayments.
Know Your Interest Rates
Unlike with a mortgage, most loans have a fixed rate of interest, which means that you know how much you will be required to repay each month. Of course the downside of this is that you may end up paying a higher rate for your loan than someone who applied six months earlier, or six months later.
In most cases, the interest rate you will expect to pay will be lower if your loan is for a larger amount. Most companies will quote you an Annual Percentage Rate (APR), which calculates the cost of your loan and the interest payable, as well as any fees you pay for taking on the loan.
Calculate the Total Amount Payable
Knowing the APR on your loan is a good start, but your APRs can be misleading. A more effective way to calculate the cost of your loan is to work out the Total Amount Payable (TAP). If you apply for a loan, ask the lender to provide you with this TAP figure. You can then use it to compare different loans more realistically.
Find Out About Any Fees or Penalties
Before you put pen to paper on your loan agreement, make sure that you know about any fees or penalties you might have to pay. For example, several lenders charge a fee for depositing the money into your account on the same day (often between £25 and £35).
Unless you need the money urgently, you would be better off ignoring this 'service' and waiting the standard three to five days for the money to be deposited via BACS credit.
Also make sure that you know if there is an early-exit penalty to pay if you decided to pay the loan off before the agreed date. This kind of 'early redemption charge' is the lender's way of recovering some of the money they will lose in interest charges for the remaining period of the loan.
Be Clear About the Terms of the Loan
Most lenders are increasingly flexible these days, and can offer repayment terms from six months through to 25 years. Personal loans are more suitable for people repaying a large amount that they would usually take at least three years to repay. If you only need the money over a six month period, then using your credit card probably makes more sense.
Bear in mind that the more flexible a lender is, the higher the fees they will expect to charge you for using their services.
Avoid Payment Protection Insurance
Most lenders suggest that customers take our Payment Protection Insurance (PPI) along with their loan.
PPI is designed to keep up repayments on your loan if you find yourself unable to work because of an accident, sickness or unemployment. The cover will also pay your loan off in full if you die.
The problem with PPI is that it is extremely expensive and can often add thousands onto the cost of a larger loan. Most policies also carry restrictions that prevent a successful claim being made.
The Financial Services Authority is looking into the PPI industry, with a view to making it fairer for customers, so until their investigations have concluded and changes are made, it makes sense to steer clear of PPI.
Don't Take the Risk of a Secured Loan
A secured loan is 'secured' against your home, which to put it bluntly means that if you don't keep up your repayments the lender gets to take your home from you. If you don't like the prospect of being homeless because of your debt, then it is recommended that you avoid taking out a secured loan at all costs.
You might also like...