Loan Offers to Look Out For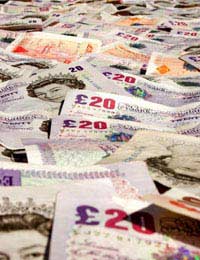 With an abundance of lenders on the market picking a loan can sometimes be confusing. Rushing to take the first loan you come across is never a good idea; researching your options and shopping around will give you a better idea of the loan offers to look out for. The more informed you are on the different type of loans, the more money you could save in the long run.
Types of Loan
It looks simple in theory; apply for a loan, receive the money and make repayments until the loan is fully repaid. But in reality there is more to the loan scenario than the basics. Interest rates are one of, if not the most important factor. The interest rates can vary depending on the purpose of the loan and the length of the loan. The rates can also vary depending on a variety of options available within your loan.
For instance, if you were to take a loan payment break option, which is basically freezing the loan for a few months, but not the interest, then the loan length will be extended and so will the interest. Some loans have individual interest rates for specific purchases such as home improvement loans or car loans. Some lenders do deal specifically in certain loans, such as car loans, and may be able to offer better rates of interest than general lenders.
The Zero Interest Loan
Zero interest loans do on paper seem like the best loan offers to look out for, but it does depend on how disciplined a borrower you are. If you cannot stick to the repayment dates then you will incur hefty interest rates that will be back dated to the start of the loan. These interest rates will be much higher than you would find if you took out a simple interest payable loan. If you are able to stick to the repayments then zero interest loans are the ideal option. If you think there may be a strong chance that you will incur the interest rates then steer clear of the zero interest rate loan.
No Fee Loans
There are loans that will have fees applied to them, and these can include set up fees or arrangement fees. Loan offers to look out for may be promotional offers that have no arrangement fees. At certain times of the year lenders will have special promotions specifically to attract new customers, these may include no arrangement fees, and they can save you a chunk of money.
Balance Transfers
If you are considering taking out a credit card but already have other credit cards and loans then make sure to look for a credit card that has a zero percent interest transfer fee. Try to find a credit card that has these zero transfer fees for at least six months. If you can, always try and consolidate all loans into one loan with lower or the same annual percentage rate; you will cut your monthly interest payments and only have one payment each month. Don't forget to shut down all your other credit cards so that you don't look over committed on your credit reference.
Loan Offers to Avoid
Of course there are always the terms and conditions that go along with any loan, and you should keep a vigilant eye on the small print. Bad loan offers to look out for will include high interest loans, loans that charge exorbitant rates of interest for missed or late payments, and loans from lenders that have a bad reputation. Make sure the lender you choose is licensed with the Office of Fair Trading. If a lender loses their OFT licence then it will be published on the OFT website.
The golden rule when choosing a loan is to shop around and get best deal you can. Use loan price comparison sites to compare lenders and loans, or use word of mouth referrals from friends who have had a recent good loan deal. Never choose the first loan you are offered, and always read the terms and conditions of any loan contract before signing.
You might also like...