Considerations When Taking Unsecured Loans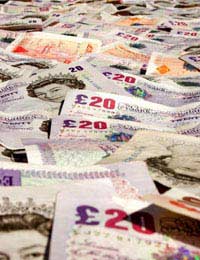 Unsecured loans are a good option if you need to borrow up to £25,000 but don't want the risk of using your home as security. But unsecured loans do present a larger risk to the lender, and the interest rates you receive will reflect this. There are some considerations when taking unsecured loans and you should try to find a loan that is tailored to your needs and your budget.
What is an Unsecured Loan?
Unsecured loans or personal loans are basically the same thing; lenders have different titles to explain their loans. With an unsecured loan you can borrow up to £25,000 without having to supply any form of security, such as your home. The loans will be repayable over a set amount of years, usually paid monthly, and with an annual percentage rate (APR) applied.
One of the main considerations when taking unsecured loans will be the APR. Everyone would like a low APR applied to their loan rates, but realistically this doesn't always happen. Bad credit ratings will mean a higher APR, although taking out a high interest loan and sticking to the repayments can actually help rebuild a bad credit rating.
Credit Ratings and Unsecured Loans
If you have a poor credit rating then this may be reflected in the APR that you receive. An unsecured loan is a risk for lenders and they will set their APR by using your financial information from a credit report agency. However, although credit reports will influence a lender's decision over your APR there are other factors involved that will count towards your borrowing credibility.
These factors can include the salary you receive, how much you wish to borrow over how long a time frame, and how many other debts you have. It is the lender's decision whether or not to offer a loan and the APR they will give you. You may obtain quotes from ten different lenders and the APR given can change with each one. The lending market is highly competitive and as such it is in your best interests to shop around for quotes before applying.
Shop Around Online
Shopping around online will allow you to receive unsecured loan quotes from different lenders without affecting your credit rating. By shopping around online you can use comparison websites to view the latest APR figures and you will be able to view a much wider range of lenders. Remember, don't apply, obtain a quote. Applying could mean credit searches will be undertaken, this will then leave footprints on your credit record and you could look over committed in terms of loans.
Set Out a Budget
Before applying for any loans make a financial budget. This should list all of your income and expenditure, and will be a way of gauging if you can realistically afford the repayment on a new loan. Think about taking out a larger loan and consolidating your debts. If you have debt on credit cards then consolidation may be a way to eliminate all of your other interest and repayments. The larger the loan the lower the APR should be, although the length of the loan will also reflect how much you will pay overall in interest.
Do You Need Protection?
Other considerations when taking unsecured loans will be payment protection insurance (PPI). In many cases this insurance will be added automatically; you will need to tick a box if you do not want the insurance. Lenders make a massive mark-up on PPI but it is not compulsory to take the insurance. Customers should work out whether they will actually need this insurance and whether it is actually value for money.
Payment protection insurance can be useful if the loan is a long term one but might not be such good value if the loan term is short. If you do want to buy PPI then consider shopping around; you should be able to get much better insurance rates from independent providers than from the same lender who is providing the actual loan.
Fees and Charges
As with any lending there will be fees and charges. Charges can be applied if payments are late or missed and they can soon mount up; as will the interest on these charges. Fees can range from loan set up costs to early repayment of the loan, which can be two months worth of interest. Always thoroughly read the terms and conditions of any loan contract before signing.
Unsecured loans can be a great way of obtaining funds cheaply and quickly. But always make sure that you can afford the repayments throughout the lifetime of the loan. If not, you could end up paying a lot more than the stated overall repayment, and have a bad credit mark applied to your credit report.
You might also like...