Secured Loans and Your Property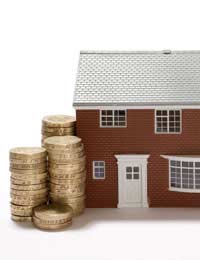 With less risk for the lender you can receive great interest rates with a secured loan. However, making sure that you can comfortably afford the repayments is of vital importance when considering this type of loan.
What is a Secured Loan?
A secured loan is any type of loan that has been provided to a customer with the customer's property used as a guarantee of repayment. Take out secured loans and your property, usually the home, is at risk if repayments are not adhered to. Secured loans vary in terms of the amount you can borrow and can be as little as a few thousand up to £100,000. The time frame for repaying these loans can also vary from around three years up to 25 years.
If the property used as security has no mortgage attached then this will be known as a first charge. If there is a mortgage on the property then the secured loan will be a second charge. This basically means that if you sell your home and it is mortgaged then the mortgage lender will be first in line to be paid and the secured loan lender will be next.
Annual Percentage Rates
As the risk to the lender is less with a secured loan you can receive favourable rates of interest. The actual amount that a customer can borrow may be determined by how much equity is available on the property. The APR and the loan amount may also be determined by other factors that will be calculated by the lender; these will include:
The applicant's credit rating.
The applicant's ability to make the loan repayments.
The applicant's salary details.
Whether the application is a joint or single application.
Length of repayment time of the secured loan.
Whether or not the applicant is employed by another or self-employed.
Mortgage arrears on the property to be used as security.
Long Term Loans, Lower APR
Each lender will have their own lending criteria, and the applicant's credit rating will be a major influence on the amount that can be borrowed. The credit rating will play a part on the APR, but in general terms secured loans usually have a lower APR than personal loans. However, the length of the loan may be many years and it could mean that the overall interest payments will be higher than a short term unsecured loan.
Taking Protection
If you are considering taking secured loans and your property is to be used as a guarantee then it is usually wise to have some form of payment protection insurance (PPI). Payment protection insurance can be used to make repayments if the loan holder is made redundant, unemployed or becomes ill for a length of time. PPI can add a sizeable amount to repayments every month but for long term loans they are worth investing in.
Always shop around and obtain the best quote that you can for PPI; independent insurers will be able to give better rates than the loan providers. Lenders do make a lot of money on PPI and they will usually add this automatically unless the customer ticks the box stating that no payment protection is needed.
Keep to Repayments
Sticking to the repayment plan is vital to avoid any risk of losing the security, this means your home. If there are any problems with repayments then the lender should be informed immediately. If the loan holder is having repayment difficulties then there should always be a way to rectify this without ultimately selling the home. This could include lengthening the repayment schedule, lowering payments for a period of time, or freezing interest until the loan holder is able to make full payments.
Bad Credit and Secured Loans
If you have bad credit then secured loans are a way of rebuilding your credit rating. With large secured loans you can consolidate all of your other debts within a cheaper interest loan and make only one monthly payment. Sticking to the repayment scheme will strengthen your credit rating. It will not happen overnight but it is an incentive to stick to the repayments.
One of the most important issues where secured loans and your property are concerned is keeping to the repayments. It only takes one or two missed payments for charges and fees to start snowballing and it will become harder to catch up once this happens. Secured loans can be a great solution but always make sure to shop around and find the best deal that you can, and always read the terms and conditions before signing any secured loan contract.
You might also like...