FAQ: How to Use Short Term Loans Sensibly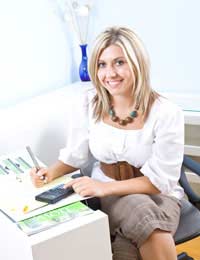 Short term loans can be an excellent way to borrow without paying large amounts in interest payments. Although there are some short terms loans to avoid, interest free deals on short term loans can be found.
What Are the Advantages of Short Term Loans?
Low interest rates are the biggest advantage of using a short term loan as a borrowing option, or at least it should be. There are many short term loans that do come with high interest rates and these should be avoided. Customers who borrow money or use credit over a short term period should take advantage of zero percent or very low interest rates. Short term loans are designed to be repaid quickly with time periods usually lasting between one month and a year.
Why Would I Need a Short Term Loan?
Many borrowers use short term loans as a way of tiding themselves over during short term financial difficulties. Short term loans can also be useful during emergency financial situations or for making large financial purchases. Loans over a short term can make sense when buying products such as white goods that can come with higher credit interest rates through the stores. The interest rate is one of the key elements to sensible borrowing whether it is short or long term loans.
Where Are the Best Places to find Short Term Loans?
Customers with good credit records should be able to find excellent deals on short term loans through their own banks. Other short term loan options can include credit unions and credit cards with low interest especially those with special rates when transferring balances. Overdrafts can also be an excellent option for a short term loan, and overdrafts can come with interest free rates. A number of great deals can be found through internet only banking, and using loan comparison websites should prove helpful.
What Kind of Short Term Loans Should I Avoid?
Short term loans from creditors who apply high interest rates should always be avoided. This is not to say that all short term high interest loans are a bad thing. Many lenders will apply higher rates of interest if the customer cannot adhere to the repayment period; this is when trouble can strike. Even short term loans such as payday loans can a financially viable option as long as the customer sticks to the repayment period. Unfortunately too many customers do not pay back within the specified time period and are hit with huge interest rate hikes.
Are Credit Cards Useful For Short Term Borrowing?
Borrowing on credit cards can be an option as long as customers keep certain issues in mind. Making cash withdrawals from credit cards is never a wise option and will incur higher interest rates. Transferring balances to credit cards with special offers such as no interest for first six months can be a good short term option. Customers should, if possible, pay off debts on new credit cards with transfers before the interest free period has ended.
What Points Should I Consider With Short Term Loans?
Low interest rates are important but repayment amounts also need to be considered. The amount that is to be repaid on a short term loan over, for instance, a year needs to be affordable. Agreeing to unrealistic repayment amounts will only make it more likely that customers will miss or be late with payments. Missed or late payments mean penalties, charges and added interest. Customers should work out how much they actually need, how much they can afford to pay each month and the best interest rates on these factors.
What Repayment Period is best for Short Term Loans?
The lower the time frame for repaying the loan the less should be paid back in interest payments. Customers can take out a short term loan over six months and then decide to repay before the time period is up. Borrowers should be aware of early repayment fees if repaying quicker than the actual set loan period. Early repayment fees can be significant and can be the equivalent of one or two months repayments. Many customers are caught out with early repayment fees and should always be aware of this condition before agreeing to a loan.
Are Credit Cards a Better Option Over Loans?
Loans and credit cards do have their own benefits. Customers can see exactly how much they will pay on a loan over the repayment period. Borrowers should be wary of taking payment protection insurance (PPI) on short term loans; they will not usually be worth the money. Credit cards can be a more flexible option especially where repayments are concerned and clearing debts early without any early repayment fees. Use the interest fees to calculate exactly how much the loan will cost with both credit cards and loan options.
You might also like...