Will Lower Interest Rates Lead to Cheaper Loans?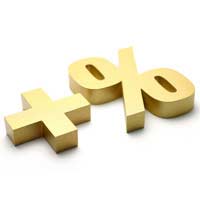 The Bank of England's Monetary Policy Committee recently lowered the standard UK base rate to just 1.0%. Good news for mortgage-holders? Certainly. However, if you thought that a low base rate would improve your chances of getting a cheap personal loan, you could be in for disappointment.
Thanks to the credit crunch, the days when bank customers could get a personal loan at a cheap rate of interest of less than 6.0% are now well and truly over.
Most high street banks are still struggling to shore up their balance sheets and operate at a profit. As such, they are still very reluctant to provide loans for everyday borrowers.
In today's marketplace, the cheapest loans available are at a headline rate of around 7.9% to 10.9% APR (annual percentage rate). In reality, there's a strong likelihood that unless you have a near-perfect credit score, you will have to accept a loan at a higher rate.
The Rising Cost of Taking out a Personal Loan
The personal loan market is not the same as the mortgage market. Banks and building societies have been put under vast amounts of pressure – both by the media and by consumers – to lower interest rates in line with the rate cuts made by the Monetary Policy Committee.
However, financial institutions are under no such pressure to amend the interest rates charged on personal loans and credit cards. In fact, lower interest rates have simply encouraged lenders to increase their personal loan rates to help claw some money back from lower mortgage rates.
While interest rates have fallen by 4.0% in the past six months, several lenders, such as Barclaycard, Britannia and Sainsbury's have all raised their personal loan rates by between 1.0% and 2.0% in the past couple of months.
Some financial experts are claiming that lenders might be trying to deliberately price themselves out of the market, keeping lending costs high to discourage any applicants and keeping the cash safely with them.
If the recession leads to more and more people declaring themselves bankrupt, lenders want to avoid lending money to those who are in a situation where they may not be able to pay it back.
Could Personal Loans Get Even More Expensive?
The personal loan market could be getting more expensive during 2009, as a result of recent changes to regulation.
The Financial Services Authority (FSA) has announced substantial changes to the selling of Payment Protection Insurance, which most lenders try to sell 'as standard' along with any personal loan. PPI is used to cover the costs of repaying the loan if for some reason (such as redundancy, accident or illness) you are unable to meet your loan repayments.
PPI has traditionally been a nice little earner for lenders, with expensive policies that are rarely paid out. The FSA is keen for lenders to cease selling PPI policies at the same time as the loan, and are also asking for lenders to lower their PPI charges.
While this is a positive step in the right direction for consumers, as it will allow them time to shop around for the most competitive deal, in the short-term you can expect the cost of personal loans to increase as lenders again look to protect their profits.
Last year, over 1.3 million people were able to take out a personal loan to help them consolidate their debts. In 2009, with a recession biting and most UK banks in a precarious financial position, the likelihood is that this number will be considerably lower.
Those who are fortunate to obtain a personal loan will most probably have to do so at a higher rate then they would have been able to attain previously.
You might also like...