Loan Options for Businesses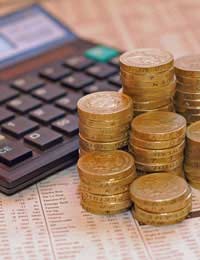 Starting up or maintaining your own business can be stressful, especially where money is concerned. The amount of loan options that are available for businesses can at times be bewildering, and making the right loan decision is vital. Preparation and research into loan options for businesses may take some time but there is plenty of information available if you know where to look.
What is a Business Loan?
A business loan is similar to any other form of loan, except that you are borrowing this money to either start up or maintain a business. How you pay back business loans will be dependant on the type of loan that you are applying for. You may receive a bank business loan that has similar repayments terms as normal loans, or you may try to find an investor that is willing to place money into your business in return for some of the profits.
Where to Find Business Loans
Loans for businesses are available from many of the regular lenders such as banks, building societies and specialised business loan arrangers. In some cases funding may be available to small businesses from government sources, but these are usually very hard to obtain.
The internet is an excellent tool for researching loan options for businesses. Specialised start up business sites will give information and advice on finding the best business loan with the lowest interest rates available. In many cases, due to the high risk of start up businesses, many of the companies that will supply business loans will need some form of security, and this may mean using the business owner's home as a guarantee of repayment.
Business Bank Loans
By far one of the most popular ways of raising some start up cash for businesses is to apply to the bank for a business loan. Banks will usually have their own business advisors that can give advice and arrange business lending facilities such as business overdrafts and loans. Banks and building societies will want to see a thoroughly detailed business plan and they will usually expect some security against the loan.
Banks will usually lend between £1000 and £25,000 depending on the status of the applicant and the security provided. Repayment terms can be between one and ten years, and the interest rate can be fixed for the length of the loan. Banks can also offer flexible business loans and commercial mortgage mortgages.
Commercial Mortgages
Commercial mortgages are a good option for business borrowers that are buying land and/or buildings for their business. The benefits of commercial mortgages are that they free up money to be used on other business aspects. The business owner does not have to make payments to a landlord and there are certain tax benefits. There is usually no maximum amount to commercial mortgage loans, and repayments can be made over as much as 30 years.
Venture Capital Loans
Venture capital loans are good loan options for businesses if they already have a successful business but are looking to expand. Venture capitalist will not usually invest in small start up businesses but may be open to small businesses that are proving to be successful and looking to raise their business to the next stage. In return for investing money the venture capitalist will usually want equity and a controlling interest in the business.
Invoice Factoring
This is a form of loan whereby the business invoices are dealt with by the invoice factoring company. The factoring company will grant 90% of the value of all invoices that are payable on the day they are issued. By using this type of service, cash is freed up instead of waiting on the invoiced companies making their payments. The factoring company is basically a personal credit control service and will of course charge for this service.
These are a few of the loan options available for businesses, and the business owner should weigh up all of the pros and cons before deciding which is the right one for their own situation. Start up businesses should always seek expert advice from business and financial advisors, and always think very carefully when considering using their home as security for a loan.
You might also like...