Loans to Advance Your Career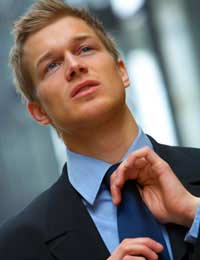 If you are considering a career break in order to further your education then it may be possible to obtain funding with a career development loan. Loans to advance your career are available through major banks, and you will not need to repay the loan until the chosen course is finished.
Career Development Loans
Many people take career breaks in order to gain qualifications that will take their career in a new direction. If you have been in a job for a length of time then new skills may be needed, which will mean attending educational courses or refresher courses.
Certain banks will offer loans to advance your career and they will usually allow you to borrow from around £300 to £8000. These loans are interest free for the duration of the course and usually for one month after the course. Once the course has finished and the breathing space of around a month is over then the interest on the loan will begin to be applied.
How Much Should your Borrow
Knowing how much to borrow can sometimes be tricky. You will need to sit down and work out a plan of your living expenses for the duration of the course, and include new expenses such as course material. Childcare costs may also be a factor and should be included in the calculations. Help can be given from the lender on working out the appropriate repayment schedule and the length of time needed to comfortably afford repayments.
Credit History and Career Loans
Credit history will be a factor as to whether application for this type of loan will be successful. Bad credit records will mean more risk for the lender, and if the borrower does have a bad credit record then security may be requested. This could mean using property as a guarantee that repayments will be made. The borrower should not start the course until funding has been guaranteed. Being accepted onto a course is no guarantee that the banks will supply funding, and thorough status checks will be made.
Interest Rates on Career Loans
The interest placed on loans to advance your career is relatively low, but if you decide to take even a short one month payment holiday then this interest can be doubled. Loan lengths are usually between one year and sixty months depending on the length of the actual course and the size of the repayments you wish to make. There should always be a career loan arranger who will help with scheduling a repayment plan that meets your exact needs.
Where to Find Career Development Loans
There are three major high street banks that supply career development loans. The Co-operative Bank, Barclays Bank and the Royal Bank of Scotland are the main career development loan suppliers. There will also be a number of other lenders willing to supply this type of loan but they may not pay the interest on the loan while you are studying.
The loan applications do take a few weeks to process, and it is wise to apply well in advance of your chosen course beginning. Suppliers of career development loans will usually start accepting applications around three months before the chosen course begins.
Loans to advance your career are a great low interest option. However, the lender should remember that this may be the only funding they will have during their career break. Funding options should always be fully discussed with the lender to make sure that the repayments can be met.
You might also like...