Mortgages and Loans for Self Builds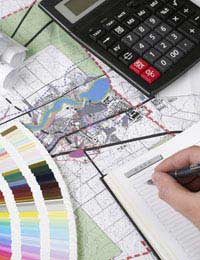 More and more lenders are now offering mortgages and loans for self builds. Self build mortgages were previously considered a niche market but with soaring house prices this type of loan has become more popular. The interest rates on self build loans are generally higher than normal mortgages so borrowers should shop around for the best mortgage rates available.
Why Self Builds are Popular
Television programmes such as Property Ladder have led to many people jumping into the self build market in the hope of making a profit. Good profits can be had with self builds but land is scarce and can be very pricey. Aside from simple profit and low cost motives many people love the idea of building their own home from scratch. It affords them the chance to put a personal touch on their home and bring a touch of individuality to the property market.
Self Build Mortgages
When you apply for a self build mortgage you are basically borrowing money to buy a plot of land and pay for the cost of building the property. Lenders will usually lend around 60% of the overall price, although specialist lenders may offer 95% of the value. Loans are usually provided via an instalment method that continues throughout the selfbuild. There will be an initial payment made to purchase the land.
Where to Find Self Build Mortgages
A great number of banks and building societies now provide self build mortgages and loans. There are also specialist providers that can be found through the internet of via telephone directories. Shopping around online and comparing mortgage rates should allow you to find the best mortgages rates. Borrowers should remember that self build mortgage rates are usually higher than normal home loans and mortgages. Using an online self build loan comparison calculator will provide some ideas as to the lowest interest rates available.
Extra Costs of a Self Build
Self builds can be cost saving and most self builds when completed are usually valued at around 30% more than the actual build expense. However there are a lot of expenses that go hand in hand with a self build. These extra costs can include:
Planning permission.
Architect's fees.
Legal Fees.
Builder's fees.
Mortgage arrangement fees.
Stamp duty if the land is worth over £125,000.
Insurance against over spending or delays with the self build.
Building regulation fees.
These are the basic fees and there will no doubt be more during the course of the build. When applying for a self build mortgage you should ask for around 10% more than the actual build and land cost as most self builds do go over budget.
Self Build Mortgage Instalments
Self build mortgages were previously only paid in arrears when each stage of the build was completed. But now certain mortgage lenders will pay instalments at the start of each building stage. Advance instalments are usually preferable to completion instalments as the borrower will need to find extra financing at the initial build stage if using completion instalments. In many cases finding this finance may come through selling the existing home and renting while the self build is ongoing.
Existing Mortgages
There are also self build advance mortgages that allow the borrower to stay in their existing properties while building their new home. Remember that an existing mortgage will be seen as an expense by lenders and can lower the amount of self build mortgage funds given. Borrowers should check around and find the best self build mortgage that can be tailored to their individual requirements.
Self build mortgages and loans do require the usually credit and identity checks. If you are planning on undertaking the building work yourself then lenders may be more apt to refuse the application. Professional architects and builders should be used throughout the building process. It is the best way to guarantee a safe build and to meet all building regulations and requirements.
You might also like...