Loan Advice for Young People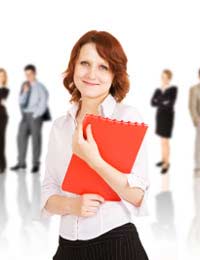 Finding the right loan can at times be bewildering and there are important issues to consider before applying. Lenders will often target young people under the age of 25 as they do have a large amount of disposable income. Loan advice for young people should also focus on the aspect of loans and debts, something that is sadly avoided by lenders looking for new customers.
Loans for Young People
Recent reports have found that young people are highly likely to buy loan packages as opposed to savings packages. Some of the most popular loan uses are holidays, cars, and new home furnishings. While this is good news for lenders it also means that young people are becoming saddled with debt from an early age.
There are also some loans that are a necessity for young people. These will include student loans, needed simply to survive through the years of college and university. Loan advice for young people should be given from an early age in order that they realise the negative effects of borrowing as well as the positive ones.
Annual Percentage Rates
Annual percentage rates (APR) are a key issue when considering a loan, no matter what age of a borrower you are. The APR is the amount of interest that you will be paying on a loan; usually the less risk to the lender means the interest rates will be lower. So if a loan is secured on the borrower's property then their will be less of a risk to the lender and the APR should be lower.
The APR should be a key figure to look out for when applying for a loan. If a borrower has the option they should always go for the lowest interest rates they can find. If zero interest rate loans are an option, and the borrower thinks they will manage to stick to the repayments then this type of loan is a good option. However, zero interest loans mean that one missed payment will see the interest racked up and applied for the whole loan term.
Credit Reference Agencies
The temptation to miss or be late with one or two loan payments may not seem too much of a problem to some young people. Lenders never look favourably on people who miss payments, and they will apply charges and fees to loans. This will not only hurt the borrower's wallet but can also do damage to their credit file. Lenders will notify credit agencies if payments are continually missed or late, and it only takes one late payment to damage a spotless credit history.
A bad credit report can put a block on a great deal of financial options; anything from obtaining a mobile phone contract to renting accommodation. The bad credit report can also follow a person for years and should be avoided at all costs.
Stay Away from Multiple Debts
There is nothing worse than having to use a chunk of your monthly wages to pay back debts. Having multiple loans and credit cards will mean making numerous repayments and multiple interest payments. Always avoid paying off one credit card with another, and never take out more than one loan at a time. Missed or late payments to multiple loans or credit cards mean that charges and fees could soon reach into the triple figures in no time.
Consolidation Loans
If debts are getting out of hand then help should be sought from debt counsellors. If a borrower has a lot of multiple debts then a consolidation loan may be an option. By taking out a large long term loan with low interest rates the borrower can eliminate all other debts and drastically cut the interest payments. The main aim of consolidation loans should be to finally eliminate all debt once this loan has been paid. Do not be swayed by the temptation to simply start spending again, this will only lead to a more serious debt problem.
Read All Contracts
It may sound like unneeded advice but many people never read contracts before signing them. If any of the conditions are hard to understand then they should be clarified before signing. Always look for clauses containing information on fees and charges, and query anything that does not look right. You may be glad that you spent the time reading the contract if any disputes occur in the future.
There should be a great deal of loan advice for young people wherever loans or credit packages are advertised. Sadly, lenders are a business and are not in the habit of trying to dissuade their customers from taking out a loan. Never sign any loan contract if repayments cannot be comfortably met, this is the best way to avoid stressful and damaging debt problems.
You might also like...