The Right Time for Home Equity Loans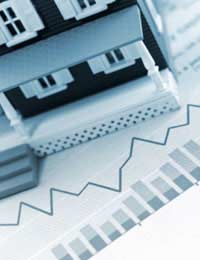 Deciding if it is the right time for a home equity loan will usually come down to a combination of factors. Borrowers may have seen a great deal with low interest rates or they may simply want to free up some cash for a variety of reasons. Home equity loans can be a good way cashing in on the home without actually selling it.
What is a Home Equity Loan?
Home equity loans are a common way to raise money by using the home as security. If there is a difference in the actual mortgage on the home and the value of the home then this would be the equity on your home; the actual money you would make by selling the home. Lenders will then see this amount as equity and it can be used to borrow money against.
Home equity lenders can offer a lump sum loan using the equity as security. As the loan is secured on the property there is less risk to the lender. The lender will either be repaid in instalments or when the house is sold. A home equity loan will be known as the second charge on the home; the mortgage will be the first charge.
Types of Home Equity Loans
There are many home equity schemes available but two of the most common are the one off lump payment loan or a home equity line of credit. The latter works in a similar way to a credit card in that you are able to withdraw money when you need it up to a certain amount and to a set time frame. Over time, as you repay the loan, you are once again able to utilise this credit and withdraw money again.
The Right Time for Home Equity Loans
Each borrower will have their own particular reasons for using a home equity loan. Borrowers may be aware that interest rates have fallen and can see they will get a great deal by taking out a home equity loan. In other cases the borrower may need some emergency cash or may wish to increase the value of the home with a few home improvements.
Reasons for a Home Equity Loan
It is entirely up the borrower how they spend the funds from a home equity loan. Most borrowers will know that using the money wisely is a better investment than simply blowing the funds on a two week holiday. Reasons for home equity loans can include:
Funds to start a business.
Home improvements.
Debt consolidation.
Avoiding bankruptcy.
Paying off mortgage arrears.
Buying a new car.
Taking advantage of low interest rates.
Buying a second or holiday home.
Paying for education fees.
Any of the above reasons or a combination can go towards why borrowers would take a home equity loan.
Paying Debt with a Home Equity Loan
The right time for home equity loans may be when other debts are spiralling out of control. If the borrower has a large number of loans and credit card debts then using the money from a home equity loan will eliminate all of the present debts and the mounting interest payments. The borrower would then be left with only one low interest loan to pay, and the savings will be significant.
Shop Around for the Best Rates
As with any type of loan, borrowers should always shop around and make sure they obtain the best deal with the lowest interest rate. There are many different lenders on the market that specialise in home equity loans, both online and in the high street. Remember, you may have to ask your present mortgage provider if they permit the use of home equity loans.
The right time for home equity loans will need to be judged by the borrower. But home equity loans are a good way of unlocking cash, and the borrower will usually be able to obtain good interest rates. Borrowers should always make sure they can comfortably afford the repayments before signing up for any type of loan.
You might also like...