Home Improvement Loans that will add Value to the Home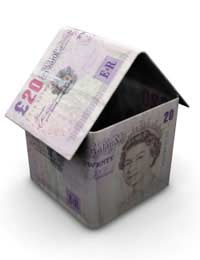 Taking out a home improvement loan that will add value to your home can be a very good investment. There are many different ways to improve your home that will pay back a dividend when the time comes to sell. Home improvement loans can have very competitive rates of interest and can be added on to your actual mortgage.
Secured Home Improvement Loans
If you take secured home improvement loan then you should receive lower interest rates from your lender. By securing the loan against your property there will be less risk for the lender, and if there is enough equity you can borrow more money. The fact that you are choosing a home improvement loan that will add value to the home will be even more security for the lender.
Unsecured Home Improvement Loans
There are unsecured home improvement loans available but the interest rate will be higher than secured loans. As this is the case borrowers should always shop around to gain the best deals that they can. Lenders will want to know a lot of information and details regardless of whether the home improvement loan is to be secured or unsecured. If the information is satisfactory then the funds should be released very quickly.
Home Improvement Planning Permission
The lender will want to know what improvements are to be made to the home and will ask for copies of receipts for their files. In some cases planning permission from councils will be need for certain home improvements and funding may not be released until this has been approved.
Types of Home Improvements
There are many ways that a home improvement loan can add value to the home. These improvements can include:
Double glazed windows
New kitchens
En suite bathrooms
Conservatories
Extensions to the home
Adding an extra floor
Adding a garage
Central heating systems
Landscaped gardens
There are many more home improvements that will add value to the home, and they can be a definite selling point when the time comes.
Why Take a Home Improvement Loan
Not everyone takes a home improvement loan to add value to their home, although that is a major reason. Many people will simply take out home improvement loans to improve the condition of their home, make it more comfortable to live in, or to provide extra space. In some cases home improvement loans can be used to make vital repairs needed to a property. These repairs can improve the actual property and be an investment when it comes time to sell.
Repaying a Home Improvement Loan
Home improvement loans can be repaid as you would repay normal loans. They can have set loan lengths with fixed or variable interest rates. In some cases if there is enough equity on a home, the home improvement loan can be added to a mortgage loan and repaid over a longer period or when the property is sold. Remember the longer the loan period the lower the interest rate should be, but their borrowers will probably pay more because of the longer loan length.
Shop Around for a Home Improvement Loan
There is no need to go to your mortgage lender to obtain a home improvement loan. Shopping around and asking for quotes from different lenders may find better interest rates for borrowers. Lenders will be very competitive if borrowers are looking for a secured home improvement loan that will add value to the home as they know the risk of defaulting on payments will be lower.
Although home improvement loans are a good investment, borrowers should always remember that any loan secured on a home does come with some risk. Late or continually missed payments do come with charges. Borrowers should always make sure they can comfortably afford the loan improvement before committing to any long term loan.
You might also like...