Log Book Loans and Your Car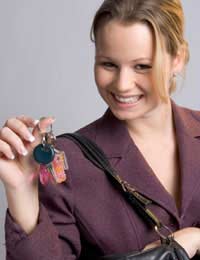 Log book loans are a quick and easy way to secure loans using your car and the log book as security. Depending on the make and model of the car loans can range from £500 to around £50,000, but the car can be repossessed if payments are not adhered to.
Log Book Loans and Your Car
Log book loans are very popular with people who have bad credit ratings. Factors such as a bad credit history, present debts, and salary are not usually relevant when applying for a log book loan. The main factor is that the borrower is using their car as security and can make repayments. The lender will keep the car's log book until full payment has been made on the loan.
Interest Rates on Log Book Loans
The interest rates can be very high on log book loans as this is a form of lending that is very popular with borrowers with bad credit ratings. Lenders are well aware that if borrowers are using their car as a form of security then the borrower may be very limited in their lending options. Log book loans are not recommended for long term borrowing options due to the high annual percentage interest rates, but there are some low interest rate log book loan lenders.
What to Look Out For
If you are considering using log book loans and your car is in good condition, and is valuable make, then you can borrow large amounts. This does not mean that you should, you should always borrow the minimum amount that you need over the shortest loan period. Compare interest rates of various log book loan lenders by conducting some internet research and always try to find the lowest interest rates available. When signing the log book loan contract always fully read the terms and conditions, and make sure that you can afford the repayments.
Choosing a Log Book Lender
When choosing a log book loan lender check with the Office of Fair Trading website. This website will include details of any lenders that have been ordered to change the terms and conditions of their lending. This usually happens when they have been reported for unfair practices, and the details will be published on the Office of Fair Trading website.
Borrowers should also conduct internet research using the forum section of financial websites. These forums will give actual details from customers that have used log book loan companies. They will be able to gauge who the bad and good companies are from reading other customer's reviews and ratings. If in doubt about any log book loan company then simply choose one that has been recommended by other people.
The Condition of Your Car
During the course of the loan the car owner will need to ensure that the car is kept up to date with any repairs needed. The lender will hold the log book but the car owner is still responsible for the condition of the car. Lenders will check that all insurance and taxes on the vehicle have been paid in full before they will offer a loan.
Log Book Loan Fees and Charges
As with any loan there will be fees and charges for log book loans. Fees can include loan set up fees, missed or late payment fees and early loan repayment fees. Some log book loans will state that if you clear the whole loan within one month then there will be no interest to pay on the loan. This may be the case but reading the terms and conditions of the contract before signing will ensure that you are fully aware of all the applicable fees and charges.
If you are considering using log book loans then your car will be used as security. Remember that these loans are secured loans, and your car can be repossessed. Borrowers should always shop around and look for the best loan options available, including unsecured loans where no security is needed.
You might also like...