The Best Time to Remortgage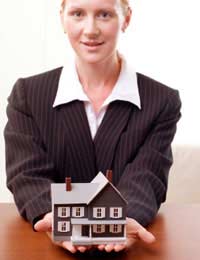 The best time to remortgage will be different for each homeowner but the main factors should be the ability to both save money and to make some extra income. Remortgaging reasons may also be a factor especially if you are planning to make some major improvements to your home.
What is a Remortgage?
The remortgage process works by exchanging your present mortgage with a mortgage that is less expensive than your present one. Remortgaging should save you money on your mortgage payments due to decreased interest payments. It may also be the case that the equity on your home has increased over the years as the valuation of your home increases.
Making Money from a Remortgage
Many people will remortgage their home in order to free up some cash. Homeowners that want this option can use what is known as a cashout mortgage. With a cashout mortgage homeowners will remortgage the home for more than the remaining value of their present mortgage. All repayments of the extra cash are added to the mortgage repayments and the money can be spent however the mortgage holder wishes.
The Best Time to Remortgage
For homeowners the best time to remortgage will be when they can receive the lowest interest rates possible. Another good time will be when there is plenty of equity on the house and house prices have increased since the first valuation. A combination of these factors will make remortgaging a tempting option. Achieving the best mortgage possible with the lowest interest rates should always be a priority. But the chance to free up some cash when remortgaging is always an option to consider.
Personal Circumstances
Of course there can be a number of reasons why a homeowner wants to free up some cash through remortgaging. It could be that vital repairs are needed to the home or there could be some unexpected financial emergency. Whatever the reason, homeowners should always weigh up whether remortgaging is the wise option or whether a regular secured loan will work better as a short term option.
Reasons to Remortgage
Everyone will have their own reasons as to why they wish to remortgage their home to raise some extra funds. These reasons can include:
Raising money for home improvements.
Debt consolidation reasons.
Purchasing a car.
Raising money to buy a second home.
Interest rates have dropped.
Avoiding the repossession of a home due to arrears.
Raising funds to avoid bankruptcy.
The best time to remortgage could be one factor or a combination of the above reasons. But those considering remortgaging should seriously weigh up the pros and cons before proceeding with the remortgage process.
Where to Find Remortgage Deals
Remortgaging deals are available from a great number of lenders. Lenders that offer remortgages have grown thanks to the internet and supermarket loans. Of course remortgages are available through banks and building societies, but shopping around and comparing remortgage lenders should ensure the best interest rates available.
Keep Fees and Charges Low
One good thing about remortgaging is that it should mean fewer fees than your original mortgage. You will not have to deal with estate agents or pay a duty stamp as you did with the original house buying process. You will no doubt have to pay an arrangement fee and an exit fee. Exit fees to your mortgage arranger will usually decrease the longer that you have the mortgage. However, by shopping around you can actually find deals where all fees and charges will be covered by the lender.
Homeowners will need to make up their own mind when the best time to remortgage actually is. Keeping an eye on decreasing interest rates should be a major factor, but if extra cash is needed in a hurry then this may also be a deciding factor. Always take good financial advice before remortgaging, and always shop around to find the lowest interest rates possible.
You might also like...