Choosing Building Society Loans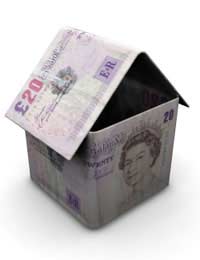 Although building societies have dwindled over the years as some have joined with major banks they are still popular lending establishments. Building societies have often advertised themselves as the smaller, friendlier option to the larger banks but when it comes to choosing a building society loan the same rules still apply.
Building Society Basics
Building societies differ from banks in that building societies are a mutual institution. This means that there are no external shareholders and all customers do have a right to vote on certain building society decisions and receive certain information. Each member of the building society has a right to vote on certain issues regardless of how much money they have invested.
Building societies are supposed to have lower rates of interest and be able to offer lower cost financial services such as mortgages and insurance packages. This is due to the fact that they are not listed on the stock exchange and have no dividends to pay to external shareholders.
Building Society Loans
Loans are a big part of the financial services offered by building societies and they supposedly have lower rates of interest than the major banks. Astute borrowers should use loan comparison sites and on the whole certain building societies do offer lower rates of interest than many of the major high street banks. However as with banks these low rates are only available to customers with good credit ratings.
Credit Ratings and Building Societies
Building societies will offer good rates of interest compared to banks, one in particular offered a one year loan at almost half the interest of a normal lender. However these rates will not be available to borrowers that have a bad credit rating.
In some cases building societies will offer certain discounted annual percentage interest rates if some form of security is offered, such as using the customer's home as a guarantee. On loan comparison sites, building societies do consistently come out on top on certain loans, which is good news for the wise borrower, but only the wise borrower with a good credit rating.
Financial Packages Offered by Building Societies
As with banks, building societies offer a full range of financial services. These will include loans, credit cards, mortgages, student loans, overdrafts, insurance packages and investment options. Customers should always compare any financial services that they are considering purchasing, especially with online only lenders. Online only lenders have even less overheads than building societies and can sometimes offer much better rates with their financial packages.
Building Society Loan Charges and Fees
Borrowers should be aware that just because building societies offer good rates of interest and customers are seen as "members" the building society will still apply charges and fees. Charges and fees will be applied if a borrower is late or misses repayments on loans. Not only will these fees be applied as set charges but there will also be interest to pay on the charges. Early repayment fees will also be applied on certain loans if the customer decides to repay the loan early.
Building Society Loan Considerations
Choosing a building society loan is the same as choosing from any other lender and the same rules apply. The lower the interest rate the better, always look out for hidden fees and charges such as early repayment fees and payment holiday fees. The longer the loan term, the lower the interest will be but the more interest you will pay due to the length of the loan. Always go for the zero percent interest rate if this is an option open to you and you are certain you can stick rigidly to the repayment schedule.
The same borrowing factors that apply to any lender should apply when choosing a building society loan. Traditionally, building society interest rates have been lower than banks but they will vary from lender to lender. Borrowers should never skimp on researching their loan options to achieve the best interest rates they possibly can.
You might also like...