About Our Site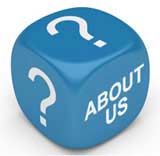 LoansAndBorrowing was formed to offer a unique reference point on understanding loans, interest rates and borrowing.
There comes a time in most people's lives, when they will have to consider borrowing money to get what they want. If you are looking to buy a property, pay for a holiday or purchase a car, chances are that you will not be able to meet such an expensive cost solely through your savings or your salary.
Loans and borrowing help to make the world go round, but despite this some people still end up paying too much interest for their borrowing, get behind on their repayments or in worst case, end up losing their home on account of failing to repay their debts. Entering into a loan agreement should not be entered into lightly, and it makes sense to be aware of all the options available to you in order to get the best deal possible.
We believe this is the definitive internet-based guide to loans and borrowing, with over 40 articles, questionnaires and features covering a wide variety of related topics. If you would like to find out more about choosing the right loan, how credit scores can affecting your applications, and discover the borrowing pitfalls you need to watch out for, this website will be of interest to you.

Related Articles in the 'Site Information' Category...