Fast Track Repaying Personal Loans and Credit Cards: Case Study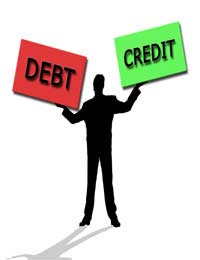 Marie is 33 years old and has always struggled with debt. "Ever since I left university with a student loan, and overdraft and credit cards to repay I have always owed money to one organisation or another, she says".
Marie works in IT and earns £38,000. However she has two credit cards with a combined debt of £5,500. Marie also has four years left to run on a five-year secured personal loan, of £8,000.
With total debts of £13,500 Marie wanted advice on how to get out of debt as quickly as she could. "I am currently paying £460 a month on repaying my secured loan and credit cards, and I would prefer to be using this money to save a deposit for a flat. I need to get on the housing ladder as soon as I can", she explained.
Marie took advice from an Independent Financial Adviser, who explained that a few simple ideas could help her lower her repayments and become debt free in a shorter time frame than she had ever imagined.
Reducing the Interest you Pay
If you are keen to pay off your debt early, you need to be aware of the rate of interest that you are being charged on your borrowings.
Of course, the less interest you pay, the more of your money you have in your pocket, and the more you can use to reduce your outstanding debt.
Marie was being charged a rate of 10.9% on her personal loan, but more worryingly she was paying interest rates of 9.9% and 15.9% on her credit card debt.
She explained "I didn't realise I was paying so much interest on my main credit card. I think my credit card company wrote to me a couple of months back, but I didn't really pay too much attention to the letter at the time."
Hunt for the Best Balance Transfer Deals
The simplest way to cut the rate of interest you have to pay on your debt is to transfer existing balances to a company offering a lower rate.
Despite the credit crunch there are still several credit cards on the market offering 0% balance transfer deals. A credit card comparison website will be able to recommend the cards offering the best deals for balance transfers.
Making More Frequent Repayments
If you want to chip away at your debt quicker, you should try to make more frequent repayments. Certainly aim to pay more than the minimum amount each month.
Marie's IFA suggested she make a budget to see where her money went each month. Marie worked out that if she made a few sacrifices she could increase her debt payments by £100 a month.
Marie said "I decided that I could do without my £50 a month gym subscription and take up jogging instead. I also made a decision to cut down on my drinking, stop my magazine subscriptions and go shopping less.
"I still want to set aside some money for occasional treats, but I know that repaying my debt has to be the number one priority".
Snowballing your Debts
Marie's IFA also told her about snowballing her debt repayments. This term means to concentrate on paying off one debt first as fast as you can (while making minimum payments on your other borrowings).
Once this debt has been repaid, you attack the next debt and keep going until all your debts have been cleared.
Marie was paying a set payment of £80 a month on both her credit cards. The IFA recommended that she should pay the minimum payment of £50 on the card with the lowest interest rate, and repay as much as she could afford to each month on the card with the highest interest rate.
Six Months On…Is Marie still on the Right Track?
Marie has been following her new debt repayment regime closely for six months, and feels that she is on the right track to repaying her debts.
"I managed to get an interest free credit card, and I transferred £3500 to that account. This meant that I had two thousand on my other credit card, and I have been using the snowball technique to pay this off quickly.
"I now have just over £800 left to pay on that card, and by the time my interest free period on my other credit card expires, I should have just one outstanding credit card balance to repay. I hope to be able to get another 0% card and continue snowballing to pay that off.
"I feel much happier about repaying my debt now, and because I can see my debts reducing, I feel much more motivated to continue. I've cut down on my spending and I'm setting aside more money each month to pay my debts off early. I definitely feel on the right track".
You might also like...